AMOSC has been successfully serving the petroleum industry since 1991 and for the last 28 years – in all areas of preparedness and response.   Through an extensive experience and knowledge based background in marine oil spill response, the current AMOSC team has been together prior to, and since, the changes to the offshore regulatory environment in 2012.   Our team is fully committed to, and conversant with the requirements under the Australian National Plan, the Australian Offshore and Shipping Regulators, and Australian State Regulators for both preparedness to, and response to marine oil spills. We also deal with our member companies at the operational level in training, exercising and Core Group support and understand the issues faced by Australian operators.
For any aspect of marine oil spill preparedness and response, AMOSC is well positioned to provide global spill best practice and advice to any aspect of marine oil spills.   We are motivated to keeping preparedness in check with the realities of response.
We are also motivated and committed members of the Australian National Plan for Maritime Emergencies and underscore our involvement at the national level with capability and capacity to support any national level discussion or operation.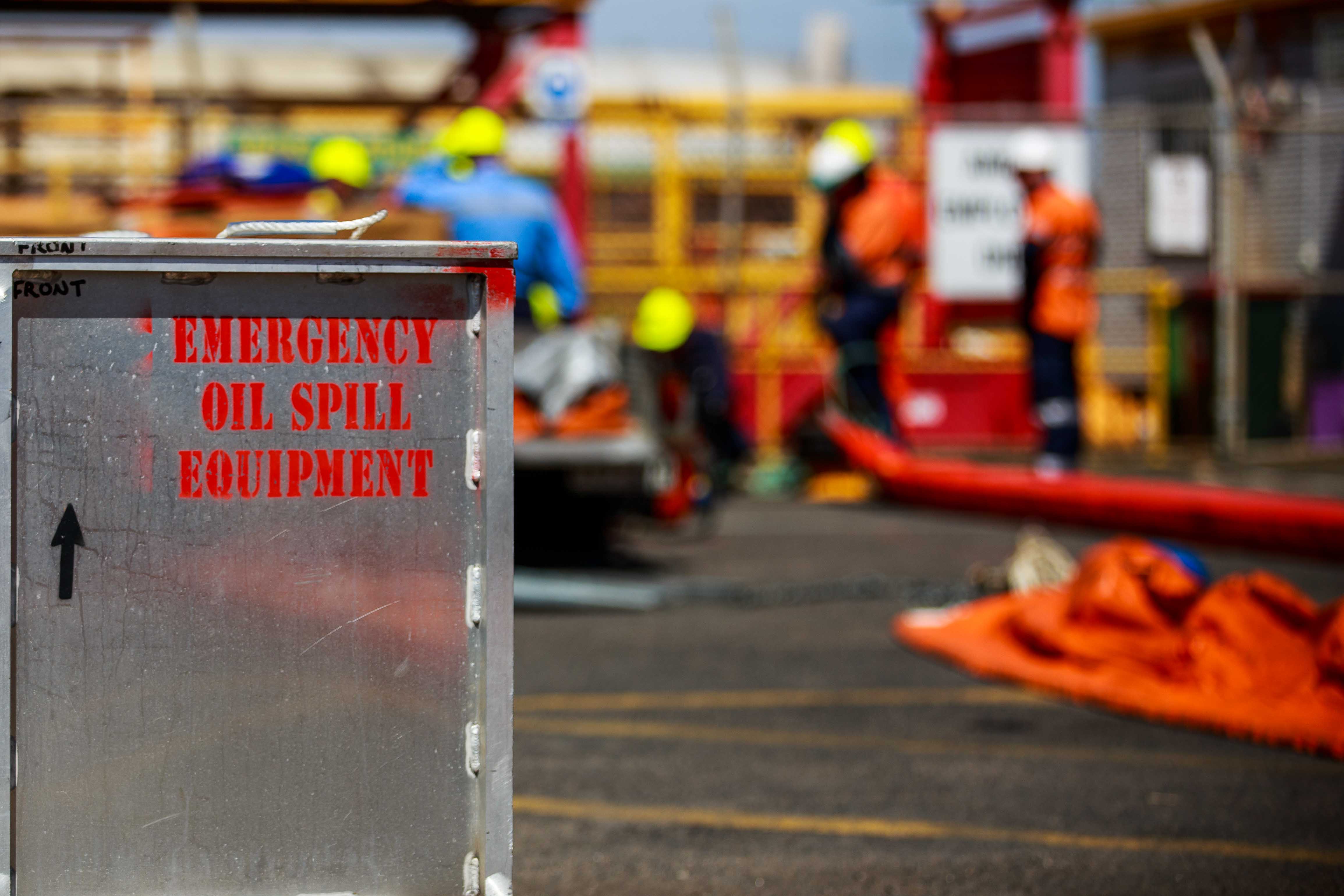 Preparedness Planning
AMOSC offers a multitude of opportunities to provide support to our members with preparedness planning. These include;
Oil Pollution Emergency Plan (OPEP) Reviews,
Risk assessment and Oil Spill Response 101 Workshops,
Development of Tactical Response Plans (TRPs) for geographical areas of operation,
Operational validation of TRPs through ground truthing and/or on-site implementation,
Attend and provide subject matter expertise in support of members internal oil spill response preparedness activities (e.g. OPEP workshops).
Combined preparedness package – technical OPEP review, bespoke training followed with ac activity specific exercise.
AMOSC is available through consultation, for all aspects of advice around oil spill preparedness planning.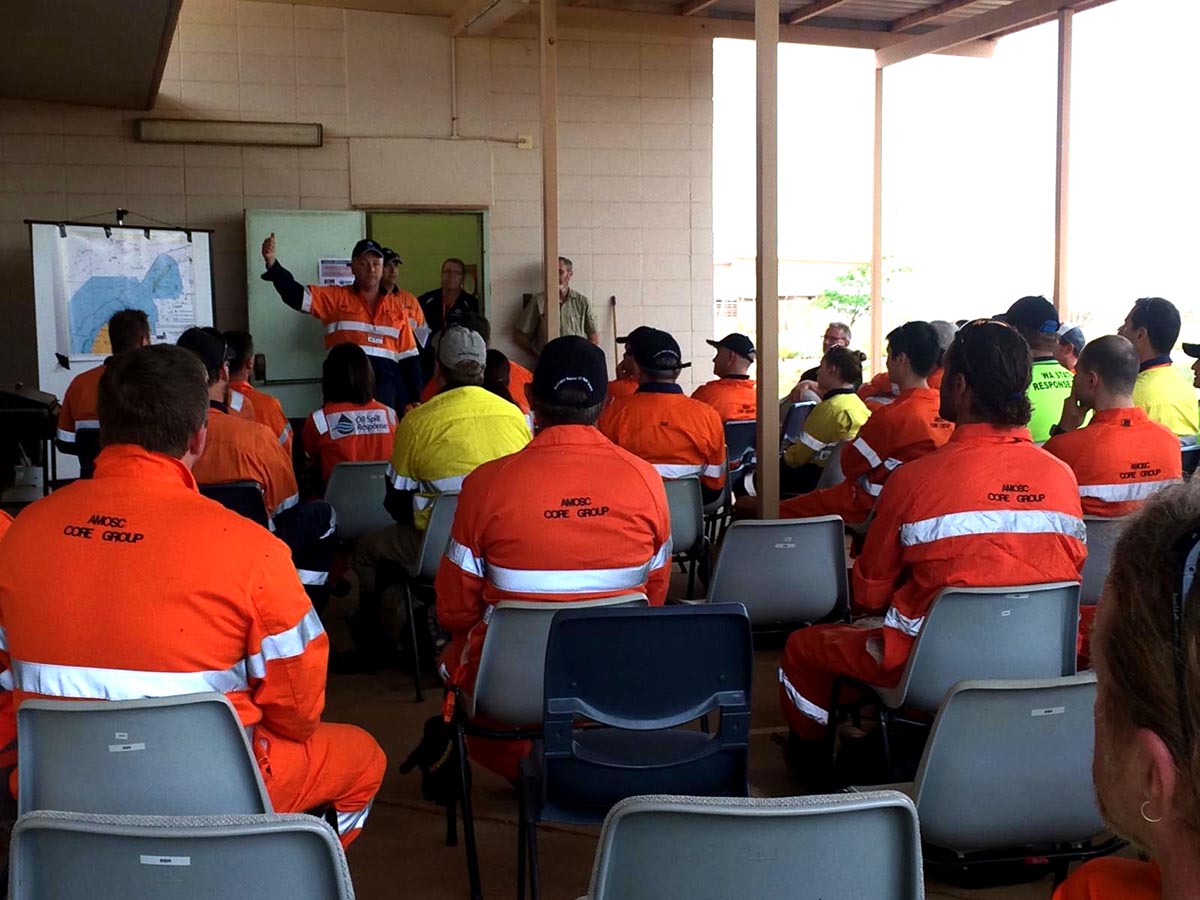 Exercising
AMOSC is continually involved with our member companies in exercising within the Australian environment.  This includes planning, organising, leading and controlling major operational exercises such as Exercise Westwind (2015) to assisting companies with their exercise requirements as required by the Offshore Petroleum and Greenhouse Gas Storage (OPGGS) Act and associated Regulations.
AMOSC can provide quality service in all aspects of offshore and near shore exercises. AMOSC can develop, facilitate and evaluate a range of exercise types including;
Exercising of a member OPEP across the CMT/IMT, with stakeholder engagement via real-time communication or through a simulated 'Ex Control'.
Operational deployments encompassing the establishment of a Forward Operating Base (FOB), site control, real-time communication and simultaneous operations (Aerial, Offshore, Nearshore, Shoreline, OWR).
Exercising site specific TRPs to validate operational response recommendations, maintain currency in personnel's operational skill sets and to provide assurance around equipment readiness.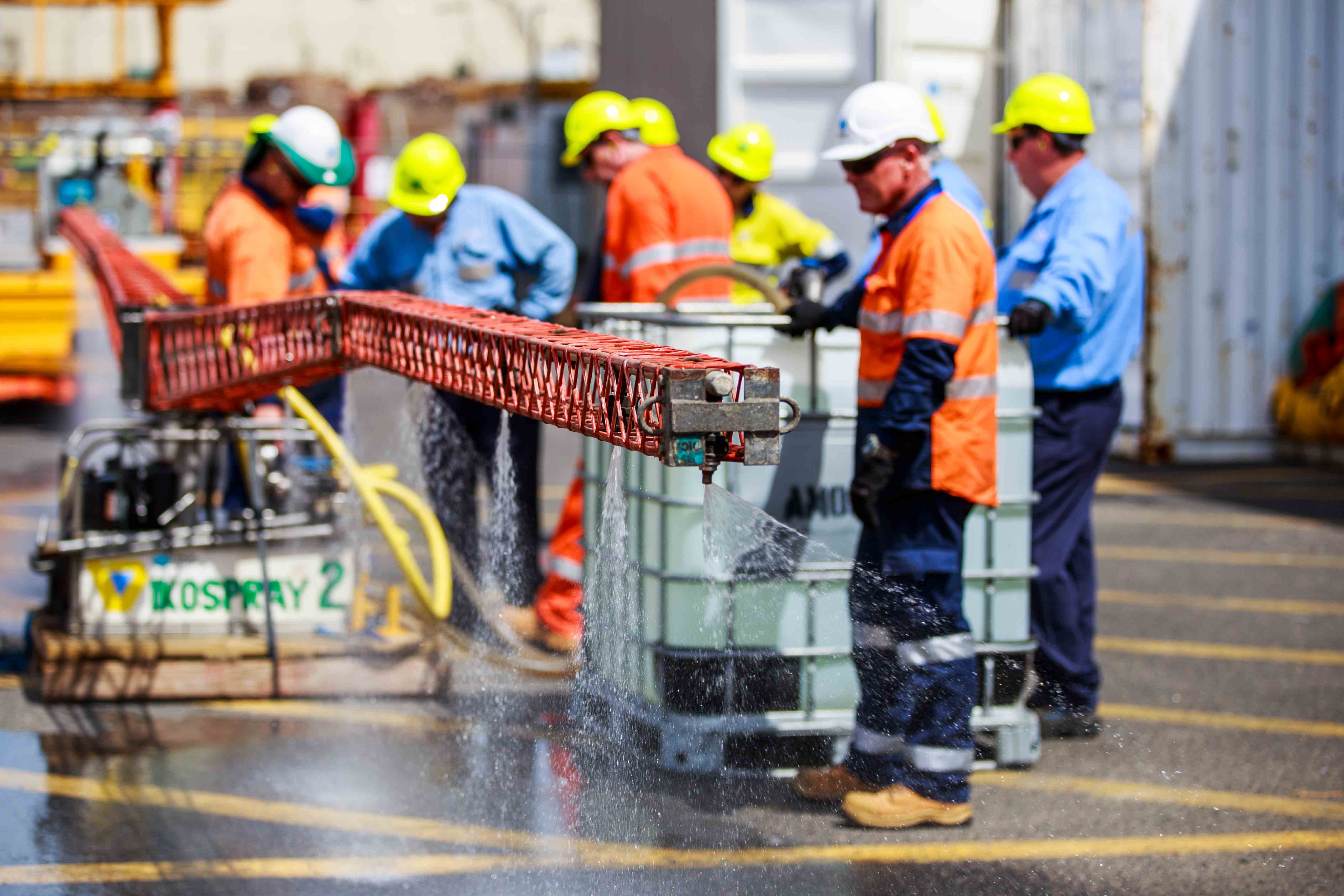 Tailored Training
In addition to exercising, AMOSC considers tailored training based extensively on a company OPEP to be equally critical in furthering response preparedness.  AMOSC can provide tailored training specifically to improve the effectiveness and efficiency of individual companies' operations, personnel and OPEP's. In tailoring a training program for a company, AMOSC incorporates the Regulatory environment, operating environment and current marine oil spill response best practice into the program.
AMOSC offers the following as tailored courses;
Course in Oil Spill Response Operations (IMO I)
Course in Oil Spill Response Management (IMO II)
Course in Oil Spill Response Command and Control (IMO III)
Aerial Observation
Shoreline Assessment
Incident Management – ICS
There are numerous benefits to tailored training;
Training can be delivered in your facility, at a date that suits all personnel.
Enhance response role familiarity and team performance by training together.
Greater familiarity with company resources and response materials.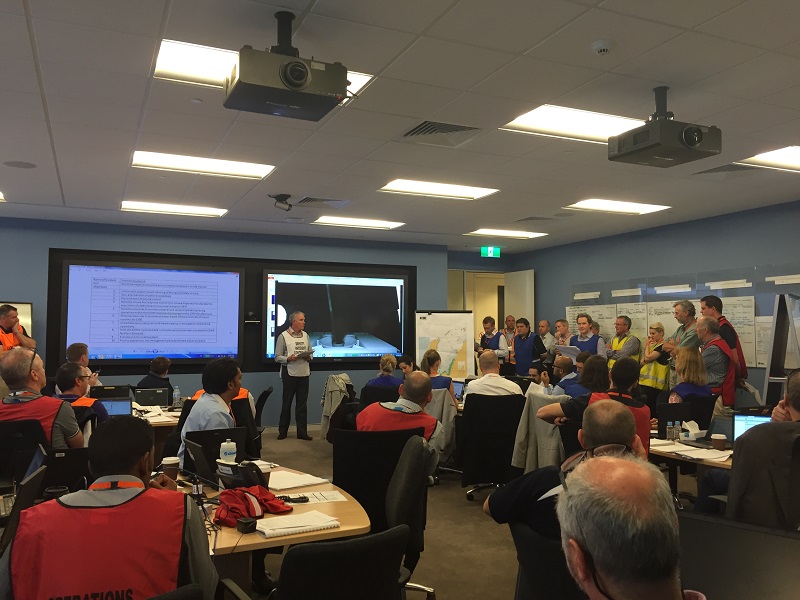 Assurance
AMOSC understands the continually increasing requirements to provide higher levels of assurance to the petroleum industry and particularly in the area of preparedness.   The assurance we provide is based on the credibility we have within the response community.   Assurance to our members includes;
Equipment operability
Personnel availability
Programmed and regular testing of capacity and capability of the AMOSC team and its wider support
Monthly commitments of the AMOSC Core Group provided by its contributory membership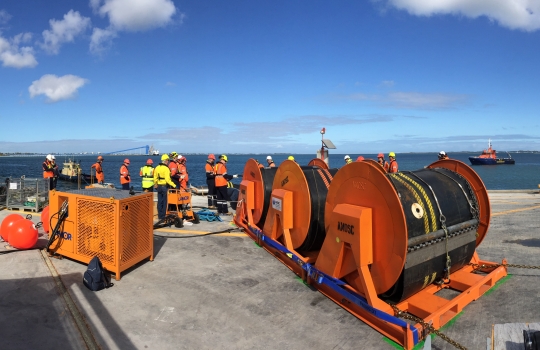 Equipment- Operations/Maintenance
Apart from maintaining our own extensive amount of oil spill equipment in over four locations, AMOSC is also supporting our member companies with organisation and maintenance of their equipment stockpiles ensuring consistency and quality around equipment operability and scheduled maintenance.   For any other aspect of equipment operation or maintenance, AMOSCcan support members the following;
Equipment review (mapped against OSR need),
Equipment assessment (fit for purpose),
Purchase of new oil spill response equipment,
Commissioning,
On-going maintenance and database management (status reporting),
Storage,
De-commissioning.
AMOSC can assist with single elements or offer a complete package (inclusive of the list above).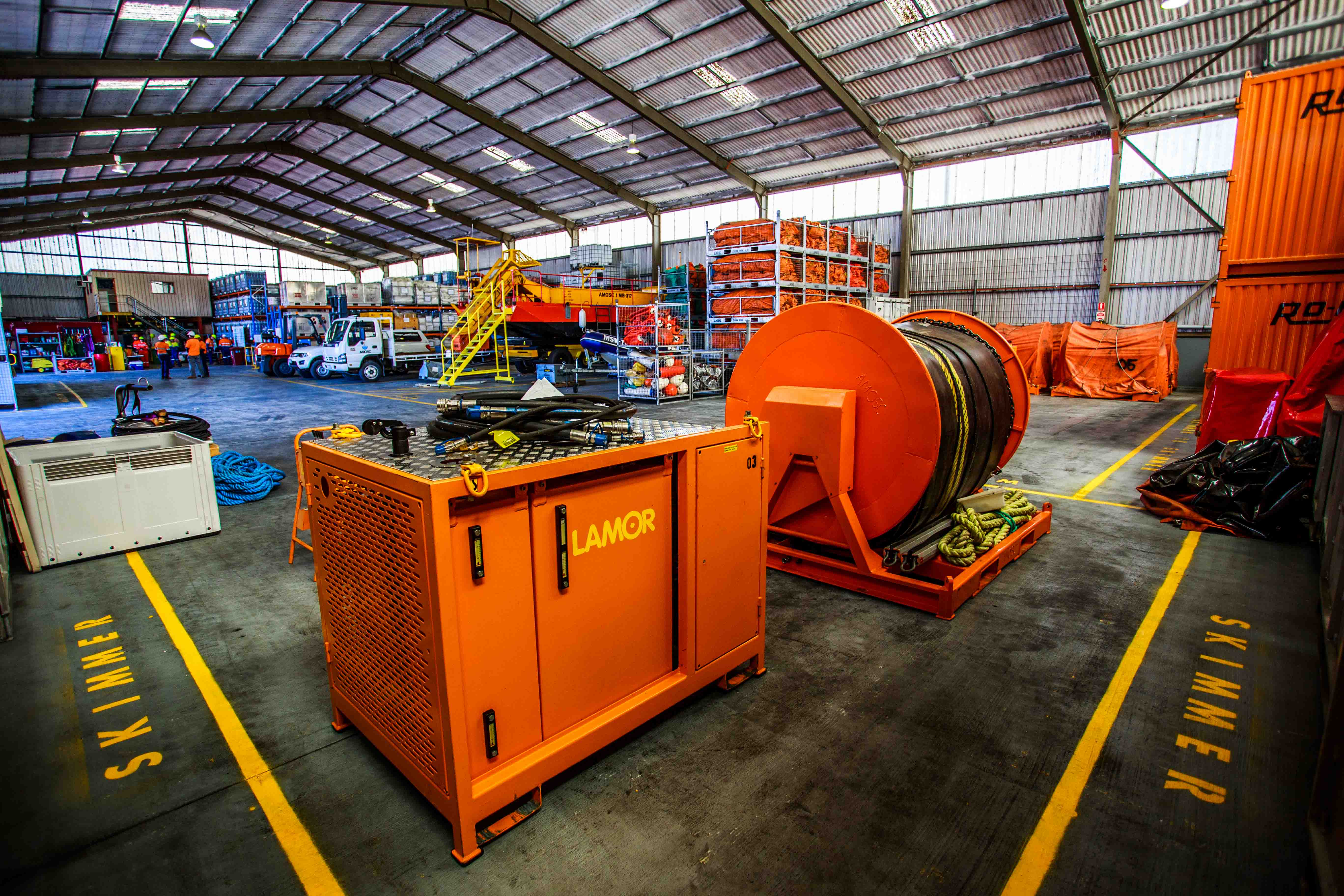 Equipment Hire
In cases of individual company requirements, specialised and selective equipment can be hired for short term operations on application to AMOSC. Generally, member companies have access to the suite of AMOSC equipment for response purposes.
Dispersant stockpile maintenance
Product selection and inventory management are critical elements for ensuring global dispersant stockpiles are response ready. AMOSC currently maintains the largest dispersant stockpile in Australia and continues to work collaboratively on development of international best practice relating to dispersant stockpile maintenance in consultation with the Petroleum Industry.
AMOSC has been a driving force behind recent developments and the longer-term implementation of a dispersant maintenance regime within Australia and internationally. The process has served to highlight some of the key challenges – including dispersant shelf-life, robustness of testing data, assurance of response readiness, and adherence to requisite regulatory approvals.
AMOSC is available on application for services and consultation on all aspects of dispersant stockpile maintenance programs including – storage, inspection, tagging, sampling, testing, and interpretation of results.
IPIECA- Dispersant storage, maintenance, transport and testing