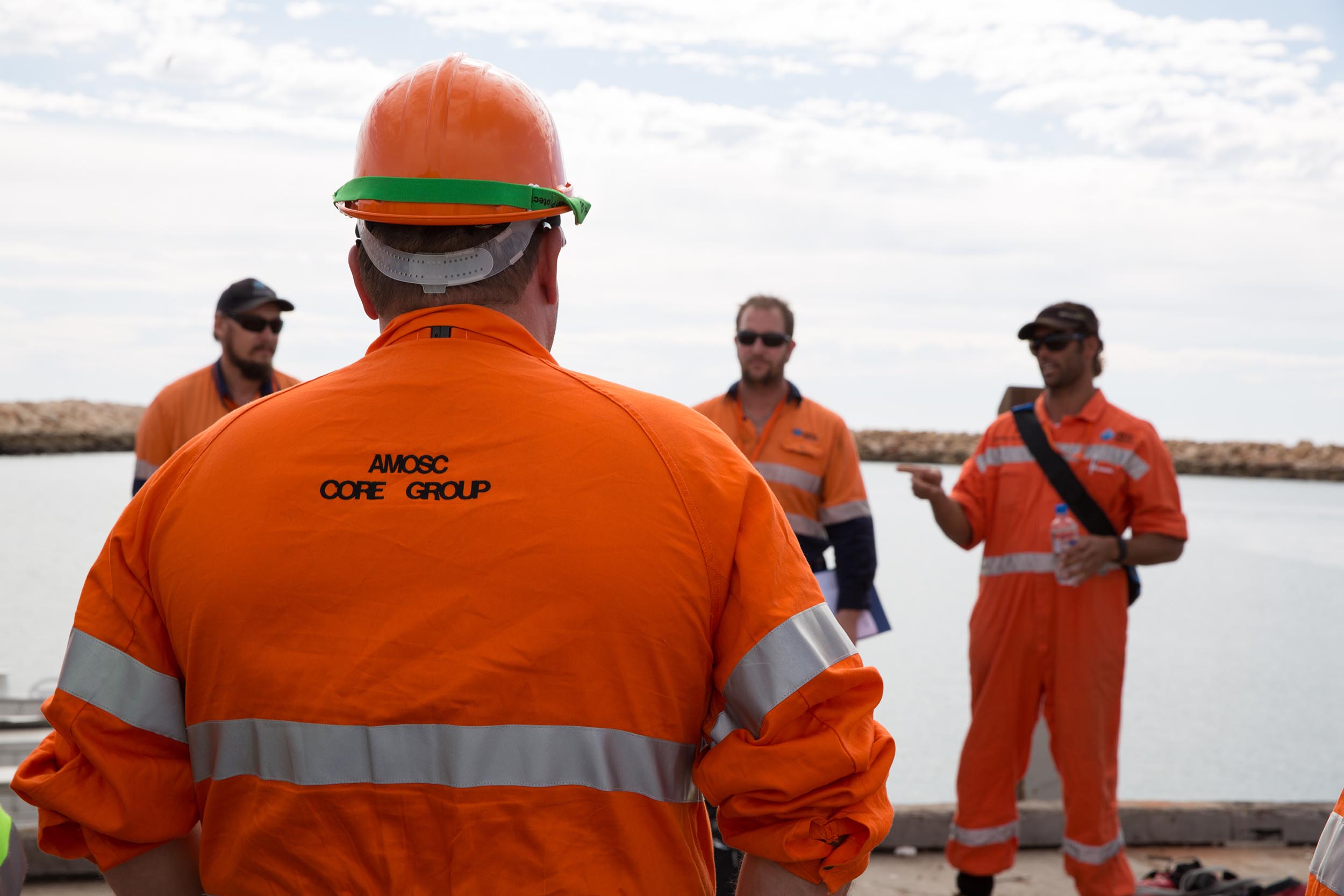 A major contribution that the petroleum industry provides to the National Plan and any industry Responsible Party, is the AMOSC coordinated Core Group.  The current membership of this group is drawn from the 10 Participating Companies (and 2 of the Associated Companies) and comprises 120 personnel.   The Core Group undertakes the IMO levels of training as a pre-requisite to joining, and then undertakes advanced operationally focussed workshops biennially.
The Core Group is an Australian industry initiative that was initially crafted in 1992.  It is unique within the international context and is noted for being innovative and effective to rapidly expand and surge well trained personnel into a spill response.  The Core group has attended most Australian based spills and also several offshore spills.
The Core Group has around 5-10 Incident Control Advisers, 30-40 Incident Management Team personnel and 50-70 field operators.   Within the field operators section, there is capacity to expand out a response based on the in-company trained supervisory skills of many of the field operators.  This team has all the necessary skills for both operating spill equipment and also operating heavy movement/lift machinery that they use daily within their own companies.
Revalidation every 2 years is a requisite feature of the Core Group.  This entails 3 x 1 week workshops training and testing the Group on scenario driven exercises per year. The 10 Participating Companies offer 8-14 of their oil spill trained employees into the Core group and AMOSC coordinates their availability and training to maintain their readiness for a response.   There is a monthly availability matrix made available under AMOSPlan to all of its members and the callout system to all 120 Core Group members is regularly tested.  Generally, 40% of the Core Group is immediately available for spill response (within a 4 hour response test) with another 20% being available within 36 hours.   The remainder would be called on for fulfilling the second and third rostered work shifts.
AMOSC reports the status of the Core group for the forthcoming month's availability, based on individual member company's assessment of their own Core Group member availability.  Industry is aware on a daily basis, of the numbers of Core group available to them for a spill response.