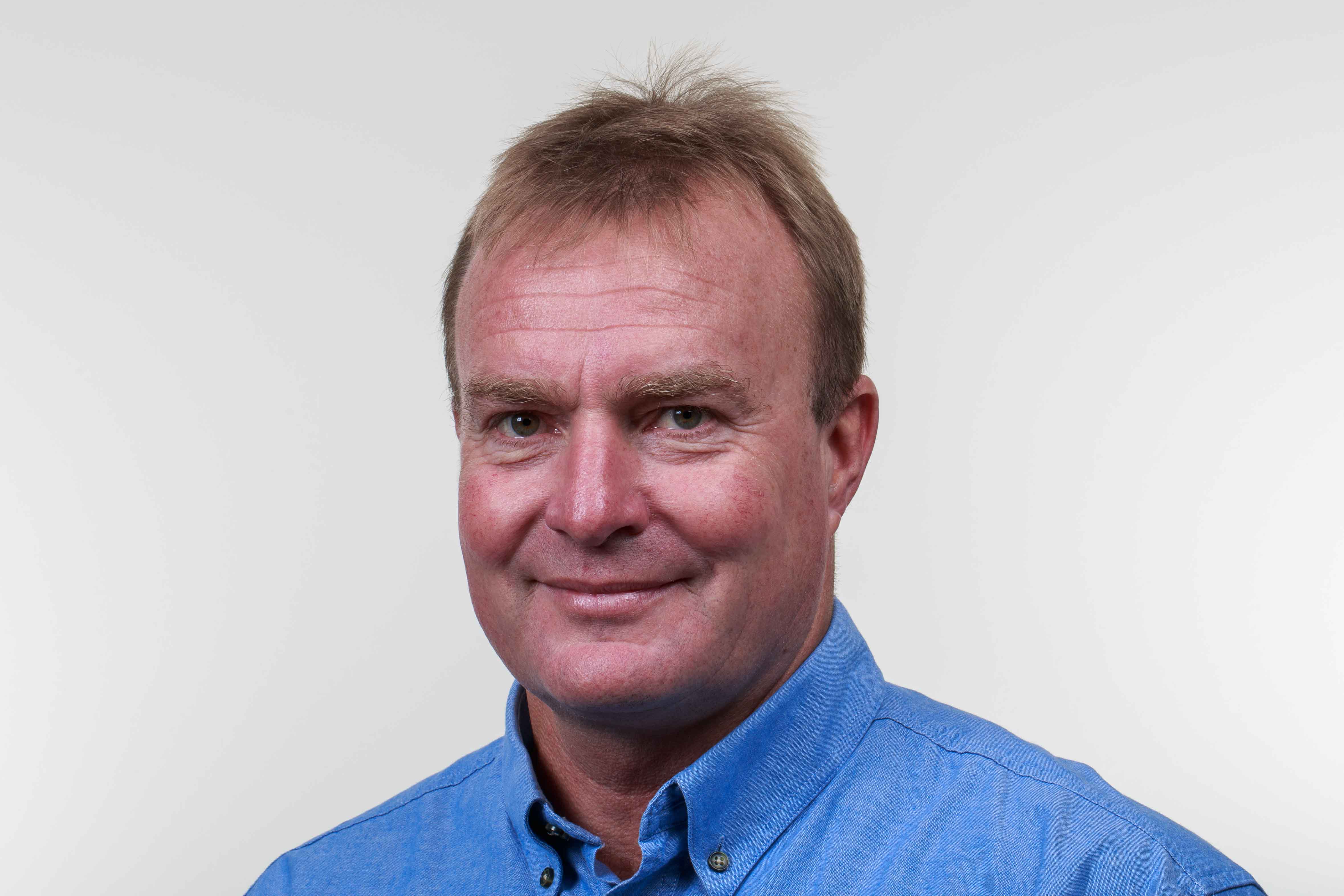 Nick Quinn
AMOSC General Manager
Nick Quinn joined the Australian Marine Oil Spill Centre in August 2010 after a 6 year term with Maritime New Zealand as the Group Manager, Marine Pollution Response Services and after a 22 year career in the New Zealand Navy.
During his time in the navy, Nick qualified as a bridge watch keeper, ship commander and Mine Clearance Diving Officer and spent 14 years in the naval diving group focusing on explosives operations, demolitions and salvage diving. He was also involved in riverine operations in Cambodia, had a secondment to the Royal Malaysian Navy, spent service time with the Royal Australian Navy, Royal Navy and United States Navy and commanded several New Zealand ships. He completed his career in the rank of Commander and as the Director of the New Zealand Defence Geospatial service.
While employed at Maritime New Zealand, Nick chaired the OPRC-HNS Technical Group at the International Maritime Organisation and was one of five National On Scene Commanders.
Nick is now the General Manager of AMOSC's team involved with responding to Australia-wide marine oil spills.
Email: nquinn@amosc.com.au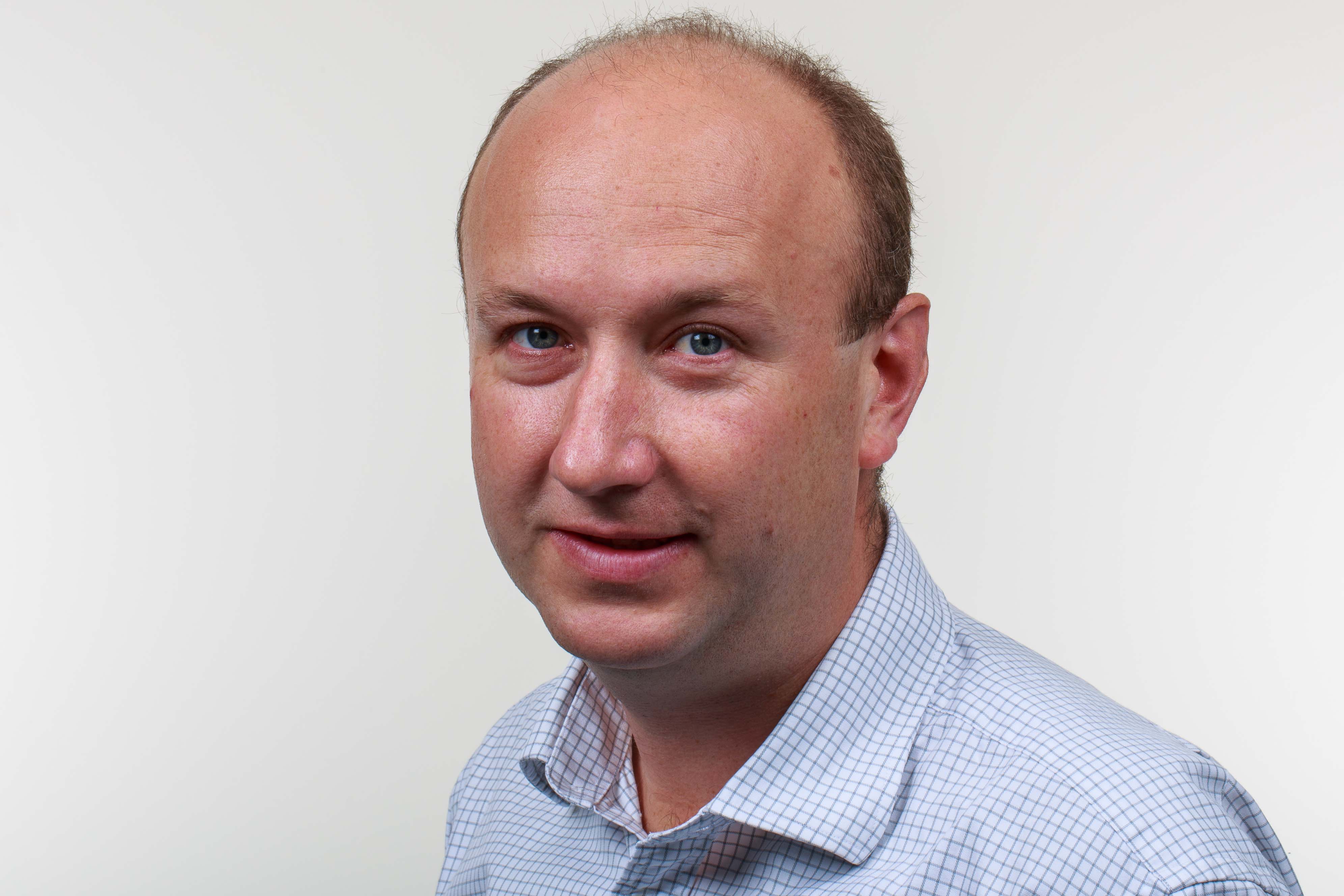 Phillip Starkins
Deputy General Manager- Policy and Advocacy
Phillip Starkins is the Deputy General Manager having joined AMOSC in January 2012, after 4 years working in the Victorian Department of Transport and 6 years with the Australian Government, Office of Transport Security and Department of Transport and Regional Services.
During his time with VIC DoT, Phillip was the Manager Marine Pollution where he ensured that the State Government effectively managed the risk of marine pollution. This included managing a multi-million dollar budget, delivering pollution response projects, representing Victoria on national committees and managing a number of specialised staff.   Other public sector roles included as the A/g Director Operational Delivery Security & Emergency Management, Principle Security Risk Advisor (Victorian State Government), Senior Policy Officer, and Victorian Team Leader (Office of Transport Security).
Phillip holds a Bachelor of Arts, Master of International Relations (Monash University), and a Master of Public Policy & Management (University of Melbourne).  His competencies include as a trained incident controller (level three), exercise management, business continuity and oil spill incident response. He has extensive experience emergency risk management.
Phillip coordinates the day-to-day operations of the centre.
Email: pstarkins@amosc.com.au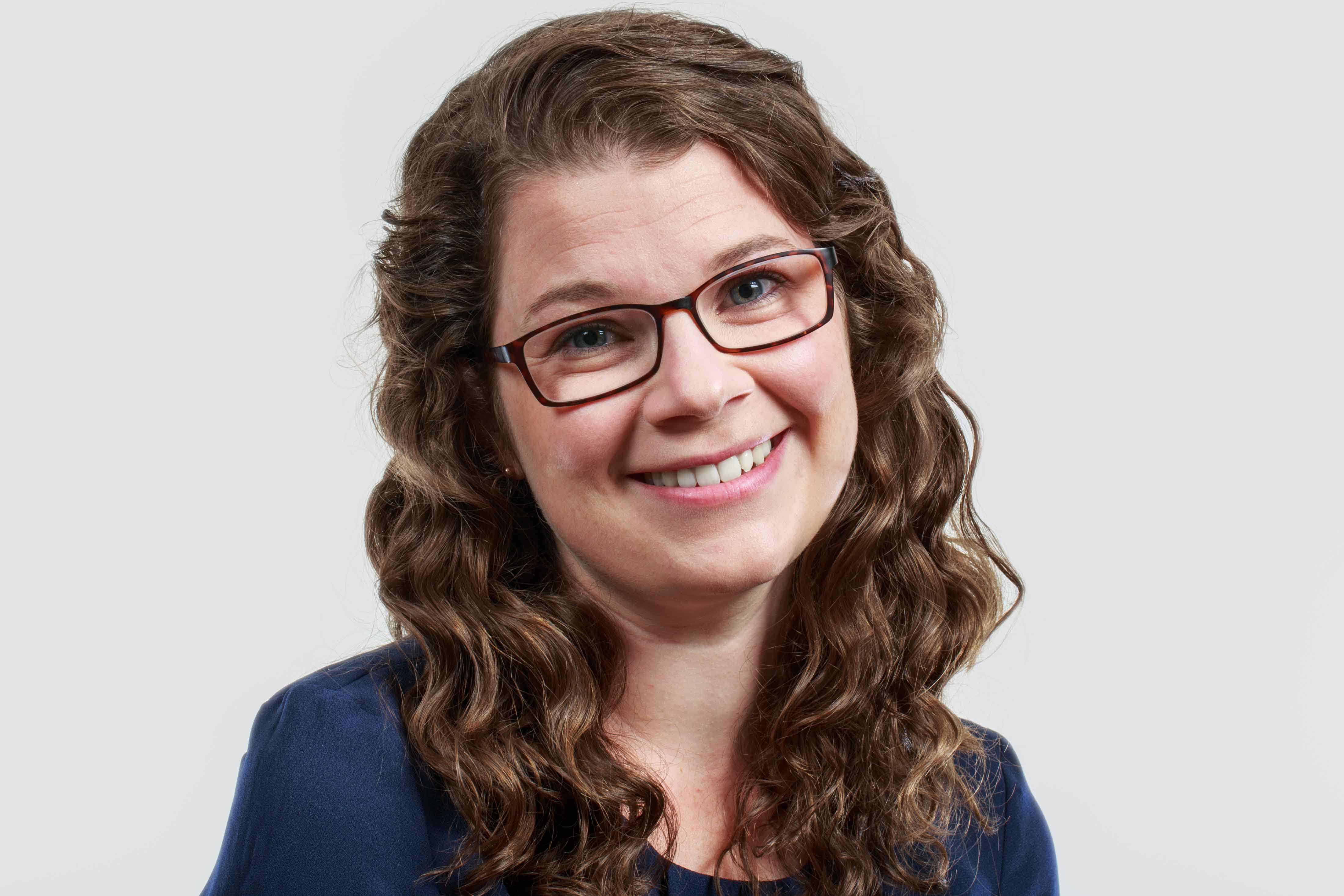 Jessica Miller
Deputy General Manager- Preparedness
Jessica Miller is the Deputy General Manager (Preparedness) with AMOSC, having joined in 2011. Jessica is an oil spill response professional with operational experience in oil spill incidents across the UK, NZ and Australia.
At AMOSC, Jessica provides environmental advice, technical support and leadership in oil spill preparedness and operations. Jessica successfully managed the development and delivery of the 2015 National Plan oil spill exercise, Phase Two – Exercise Westwind. Her key responsibilities include assurance and preparedness planning, staff management, business continuity and the accreditation and facilitation of AMOSC's IMO (Lvl I-III) training portfolio. Jessica also represents AMOSC on a number of National Plan Working Groups and the Environmental and Scientific Coordinators (ESC) Network.
Prior to joining AMOSC, Jessica's focus was marine research. Her studies looked at quantifying larval dispersal and connectivity in freshwater and marine fish populations using transgenerational isotopic labelling. Jessica holds degrees in Marine Biology/Zoology and a Master of Marine Science from the University of Melbourne.
Jessica is an accredited Cert.IV workplace trainer/assessor.
Email: jmiller@amosc.com.au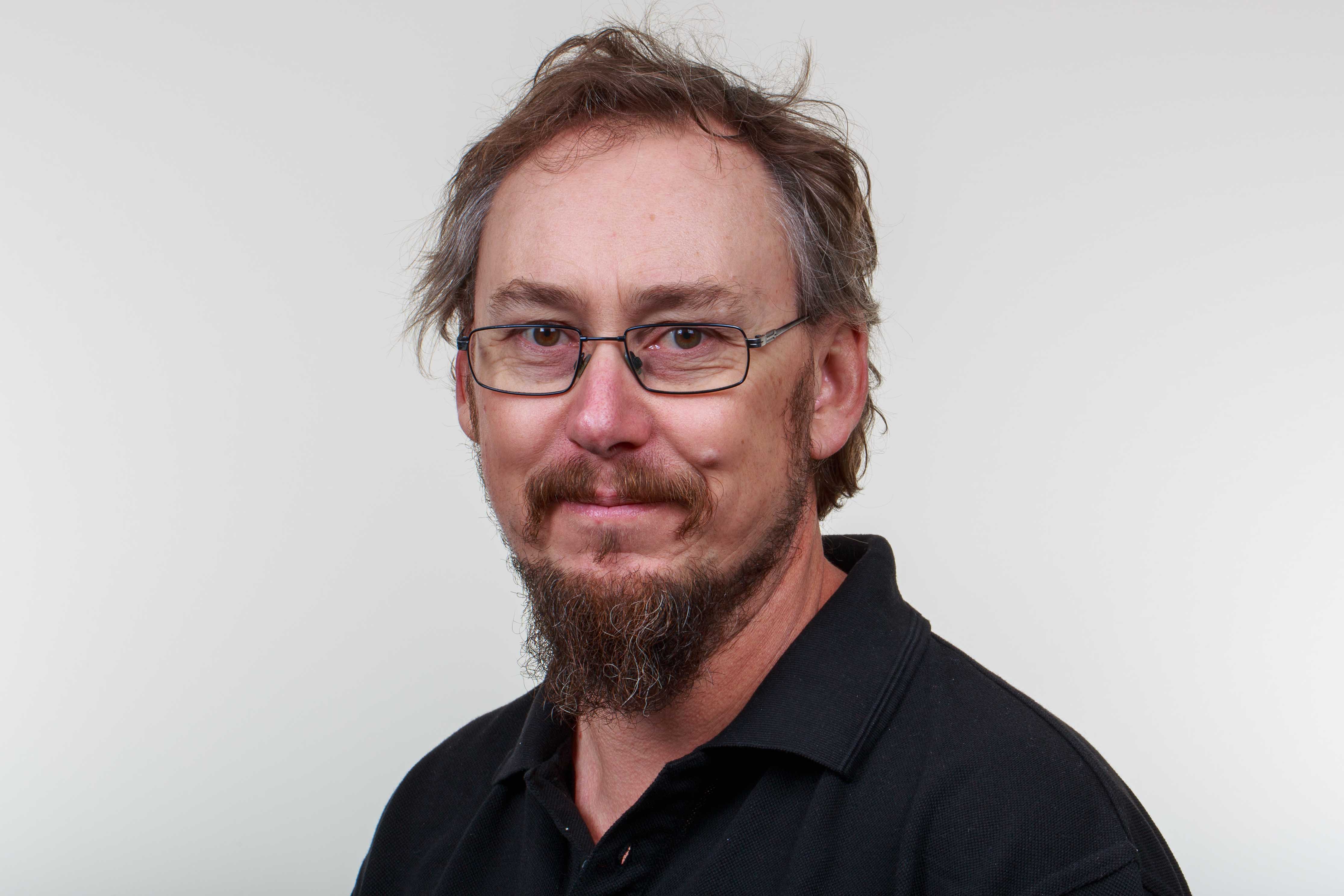 Andrew McCallum
Senior Technical Officer- Operational Planning
Andrew McCallum is the Senoir Technical Officer- Operational Planning, having joined AMOSC in May 2012 following over 15 years working in both the upstream and downstream sectors of the Oil & Gas industry.
Since graduating from RMIT as a Chemical Engineer, Andrew worked predominantly in the upstream Oil & Gas industry, spending significant time rotating to offshore and onshore drilling rigs from the UK sector to Asia, Africa, and the Middle East. Andrew then returned to Australia and for the next 4 years, moved into Water and Process Chemical Treatment supply and Account Management for major industry in the western region including the Shell, Mobil, and Qenos refineries, and Ford and Toyota's production plants.   Andrew moved back into drilling operations with an Australian owned chemical and engineering provider which resulted in time spent off the North West Shelf, a brief time in PNG, and then ongoing work for major power companies Contact Energy and Mighty River Power in New Zealand on geothermal drilling projects.
Andrew is an accredited Cert.IV workplace trainer/assessor.
Email: amccallum@amosc.com.au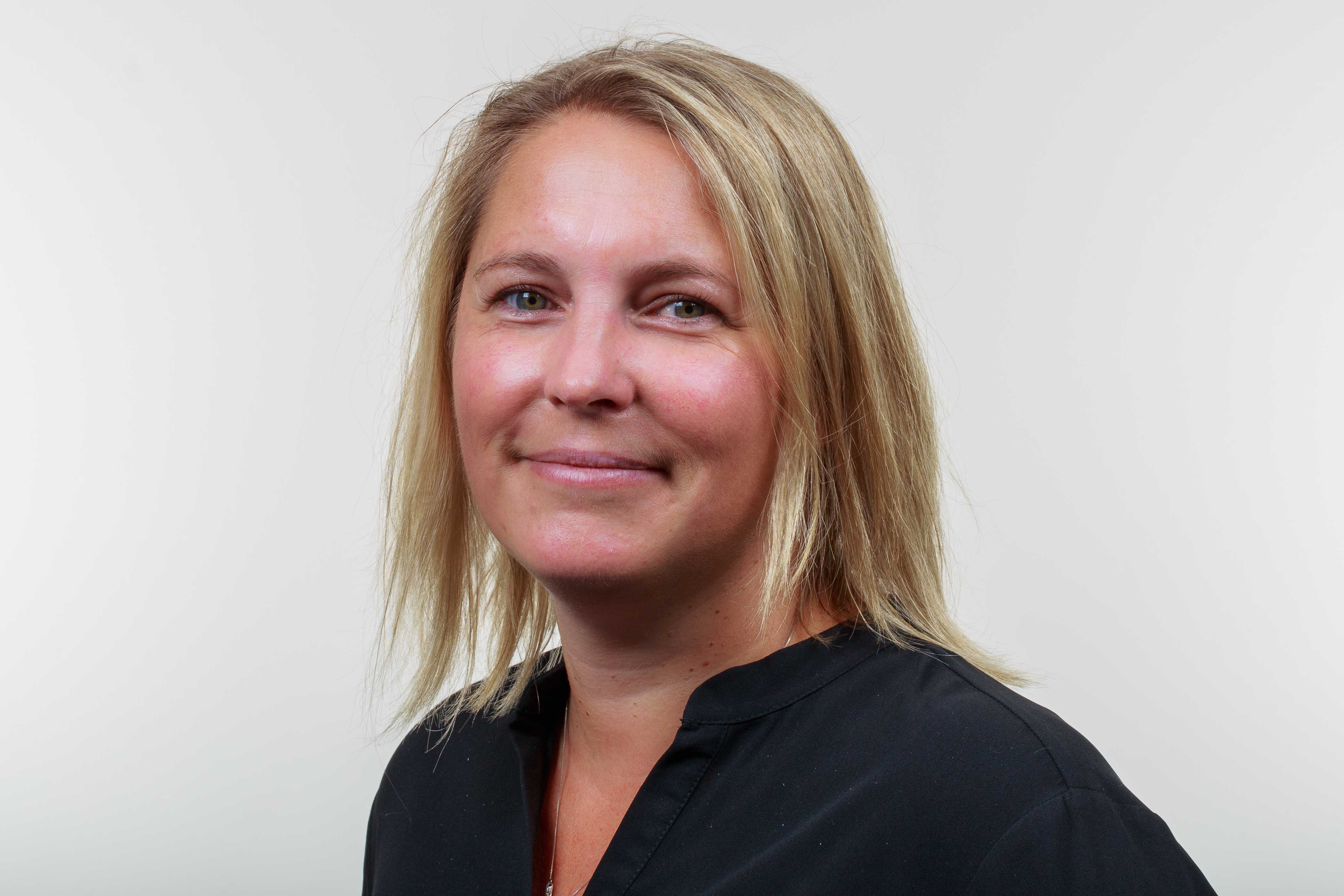 Emily Webb
Manager Business Services
Emily Webb is the Manager Business Services having joined AMOSC in September 2011 following over 10 years working in a variety of operational roles.
Emily holds a Bachelor of Arts in Police studies and Cert IV in Accounting.  After her degree study, Emily moved into the logistics field where she worked as an import/export coordinator for 5 years. This role saw Emily dealing with a multitude of clients, organisations, departments & companies- both domestic & international in a fast moving consumer goods role.  After this time, Emily then worked for a freight company improving the organisational structures, creating policies & procedures, introducing and training the company in mass management whilst testing and rolling out a new software system. During this time Emily completed her diploma in Logistics.
Emily is an accredited Cert.IV workplace trainer/assessor.
Email: ewebb@amosc.com.au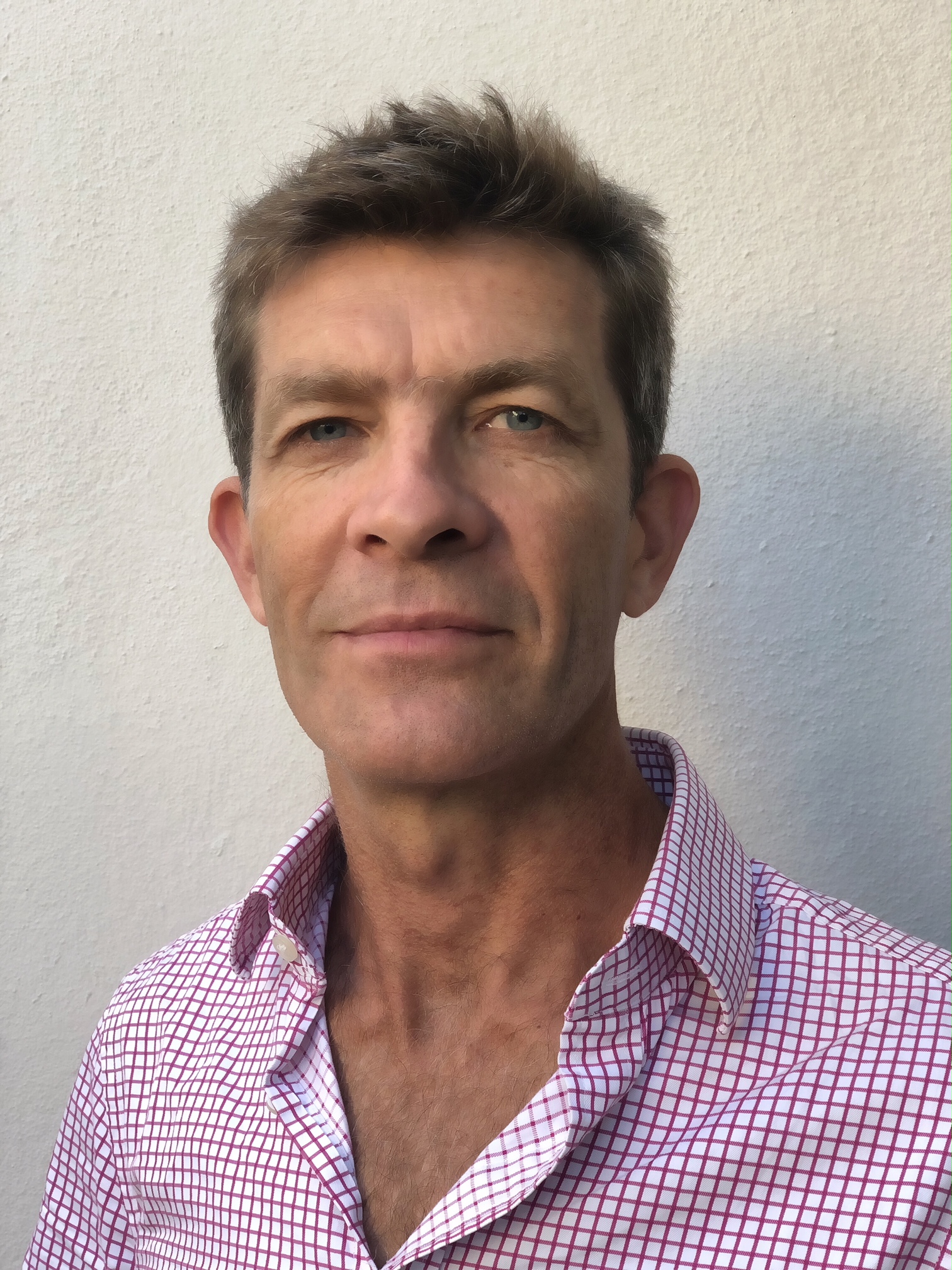 Stuart Field
Manager- Preparedness Delivery Services- West
Stuart Field joined AMOSC in April 2018 as the Membership and Collaboration Manager following seven years with the Department of Biodiversity, Conservation and Attractions (DBCA) in Western Australia as Principal Policy Officer for the Office of the Director General.
Stuart joins AMOSC with over 25 years' experience in marine and coastal research, management, planning, impact assessment and mitigation. He completed his PhD at the University of Newcastle Upon Tyne, UK, investigating the disturbance and recovery of coral reef systems following the physical impact of ship groundings and has worked in the field of environmental impact and recovery for a significant portion of his professional career. Prior to joining AMOSC, Stuart worked for the Director General of DBCA managing the Departments major Oil and Gas project environmental management responsibilities. Through this role he was responsible for the development of the Departments Oiled Wildlife Response training and response capabilities and to work with the other States and Territories toward a national standard of oiled wildlife response. He also filled the position of Environmental Science Coordinator, in the event of an oil spill, for the state during this time. These roles have allowed Stuart to work with the Oil and Gas industry to work towards mutually beneficial training and preparedness standards to ensure an effective and efficient environmental and wildlife response in the event of an oil spill incident.
Email: sfield@amosc.com.au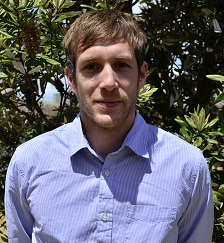 Nathan Young
Manager Operations
Nathan Young is the Manager Operations having joined AMOSC in early 2013 after 10 years experience in the oil industry.
Nathan commenced his career in the industry with Exxon Mobil as a mechanical technician in their UK based refinery, Fawley.   During this time, Nathan picked up technical qualifications in mechanical operations and maintenance throughout the refinery.  After this, Nathan moved into oil spill response with the Oil Spill Response Ltd based in Southampton.   He worked mainly in the Operations and Projects team providing specialised services to clients.   Nathan has also worked in various spills throughout Europe, Africa, the Middle East, Asia and the USA. He also led and conducted training and advisory work in all of these locations.
Nathan is an accredited Cert.IV workplace trainer/assessor
Email: nyoung@amosc.com.au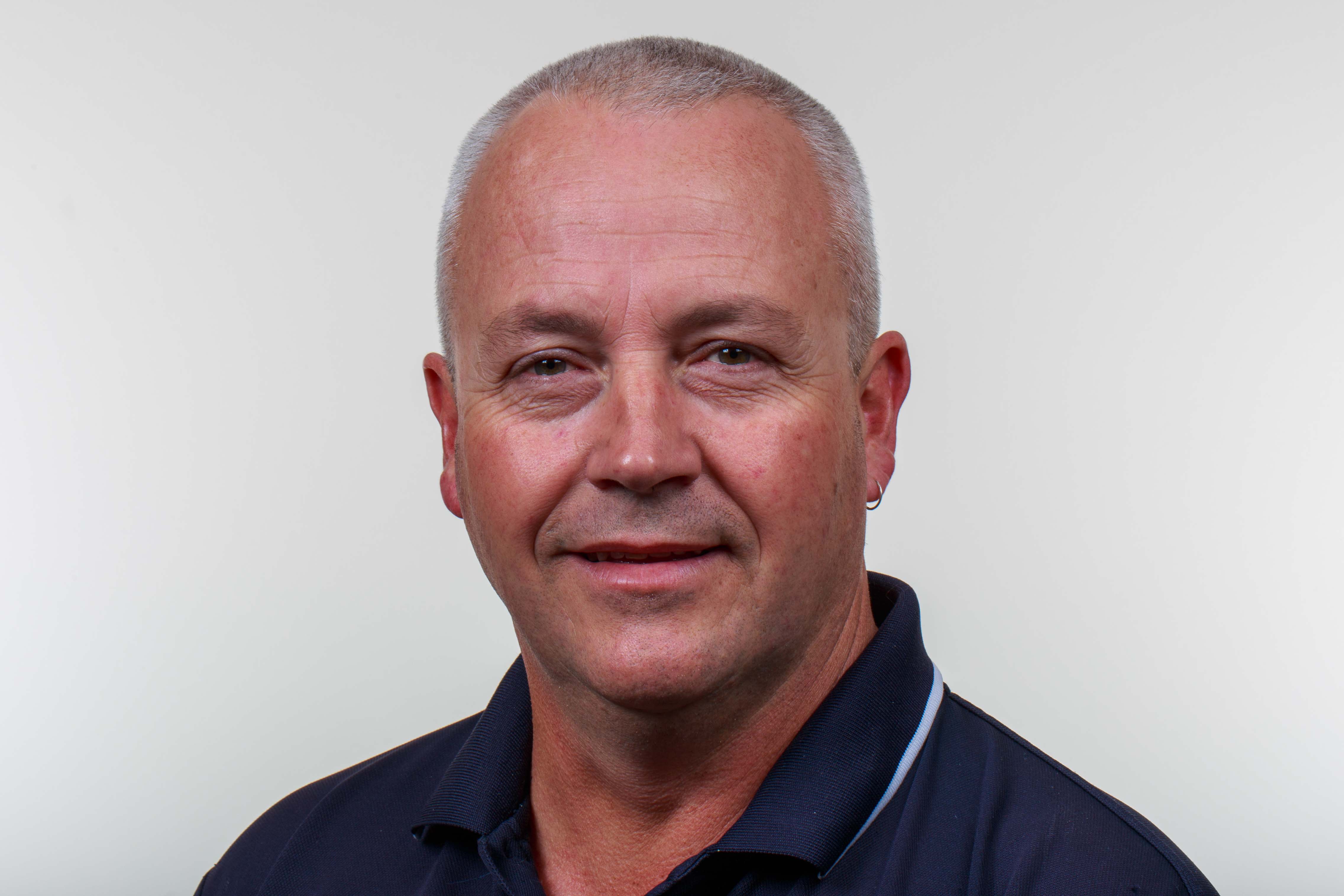 Dale Jolly
Technical Advisor- Projects, Safety and Assurance
Dale Jolly is a Technical Advisor, having joined AMOSC in 2002 after spending most of his previous career as a qualified diesel mechanic.  Dale has worked in a wide variety of areas including six years in the oil field industry based in Australia and also Papua New Guinea.
Dale spent the earlier part of his career gaining qualifications in heavy machinery maintenance and operation.  After a period of consolidation, Dale started working within the oil industry mainly around Australia both on and offshore.   In the early 2000's, Dale started with AMOSC and applied the working experiences he gained into the AMOSC team.   Dale attended a number of spills over this period and then was involved with the Montara response and Pacific Adventurer.
Dale is an accredited Cert.IV workplace trainer/assessor.
Email: djolly@amosc.com.au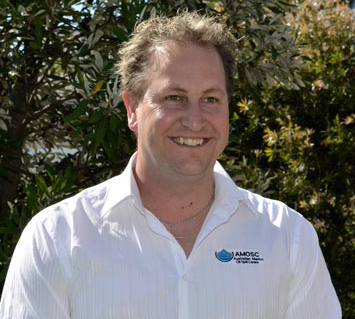 Paul Manestar
Technical Advisor – Planning and Response Integration
Paul Manestar is the Technical Advisor having joined AMOSC in May 2011 after 16 years' experience with the computing industry.
Paul completed a Bachelor of Science (Computing and Mathematics) in 1997 and then moved into the IT software aspect of computing.   Paul has worked many of Geelong's companies gaining experience in business administration and Information technology including Godfrey Hirst, Breeze Software, Radiant Systems, Technology Assistance Group, and Barwon Computers.   After a significant time in this industry, Paul moved to AMOSC several years ago.   Since being with AMOSC, Paul has built a Maintenance Scheduling and Asset Register database to help with the management and coordination of a vast stockpile of equipment.   Paul has been involved with several oil spills and has attended the oil-on-water response exercise conducted by the Norwegian administration.
Paul is an accredited Cert.IV workplace trainer/assessor.
Email: pmanestar@amosc.com.au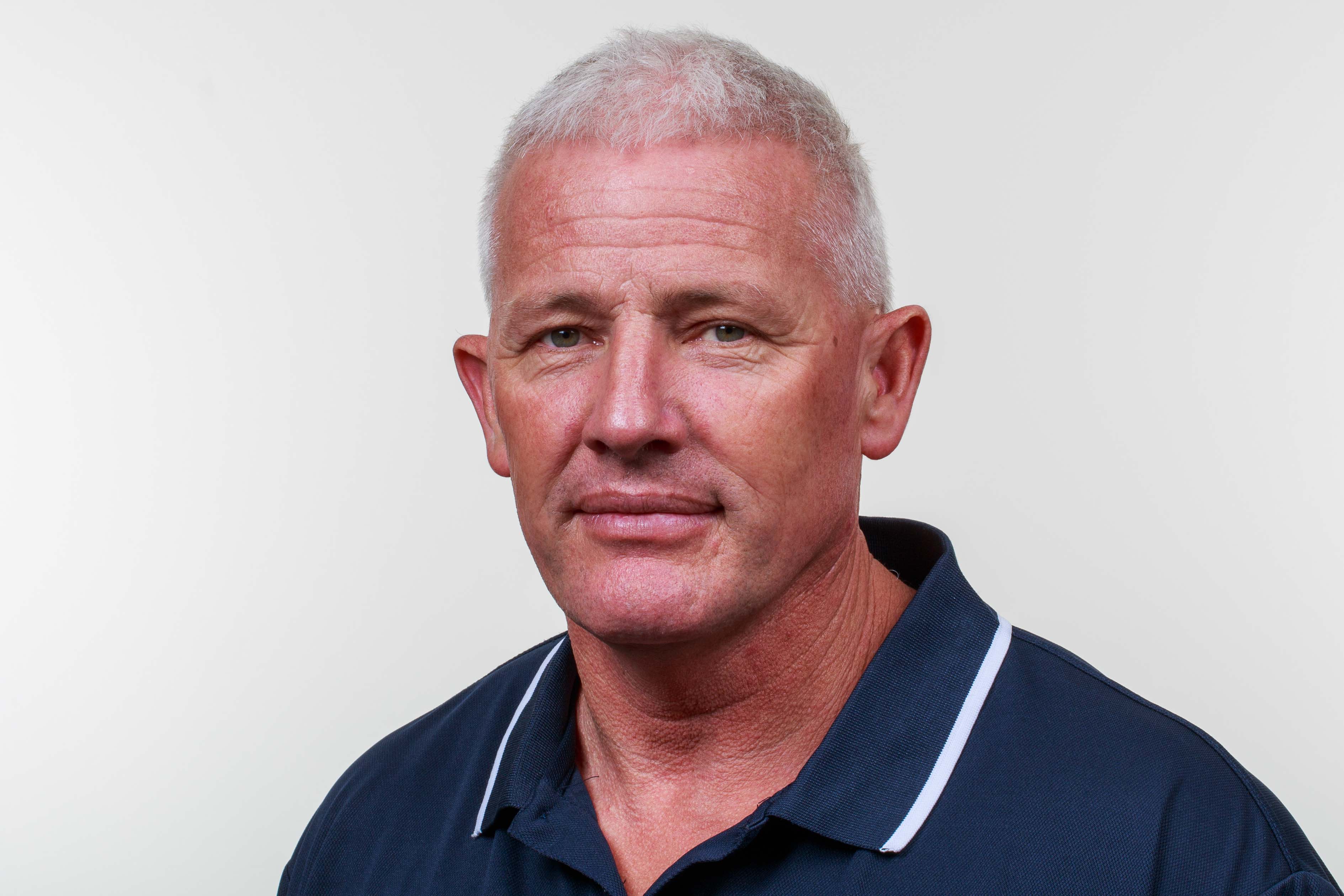 Michael Simm
Technical Officer
Mike Simm joined the Australian Marine Oil Spill Centre in February 2016 after a 32 year career in the Royal New Zealand Navy.
During his time in the navy, Mike has been posted to a number of different vessels and classes of ships.   He has completed deployments to the Indian Ocean during the Falkland's War as well as other operational areas such as Timor and Afghanistan in 2009/10.  Mike also worked in the New Zealand Army for 3 years teaching and coaching young and unemployed people through a 6 week course conducted to help them gain life skills and integrate into the work force. He completed his career in the rank of Chief Petty Officer Seaman Combat Specialist.   Throughout his career, Mike has supervised large teams for specialised taskings.  After the navy, Mike moved into rigging inspection and certification services prior to moving to AMOSC.
Email: msimm@amosc.com.au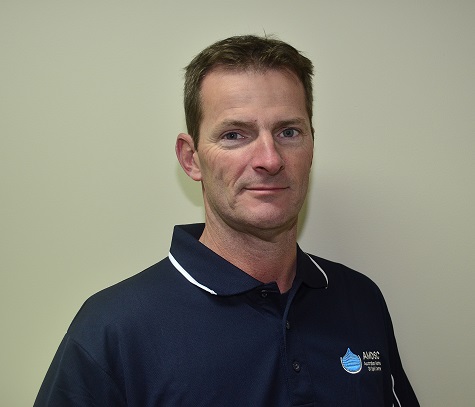 Matt Breen
Senior Technical Officer
Matt Breen is the Senior Technical Officer (west) Operations and is based out of Fremantle and Hamilton Hill in WA.   Matt has spent the last 6 years in the downstream oil and gas industry with BP Kwinana being responsible for inspection, maintenance and functional testing of a wide range of emergency response equipment including industrial fire-fighting and marine oil spills equipment.
Matt has previously spent six years as an Insurance underwriter in the London Insurance Market and fourteen years in the Agricultural industry in WA specialising in Fungiculture.   During this time, Matt supervised resources and outputs for the industry as the production supervisor and gained experience in equipment and personnel management.  He also travelled to Germany and Holland to investigate and implement new technologies into the industry at the WA facility.   Matt then worked for BP in several areas including assisting incident management training and the training/exercising of front line responders including within multi-agency exercise scenarios.
Email: mbreen@amosc.com.au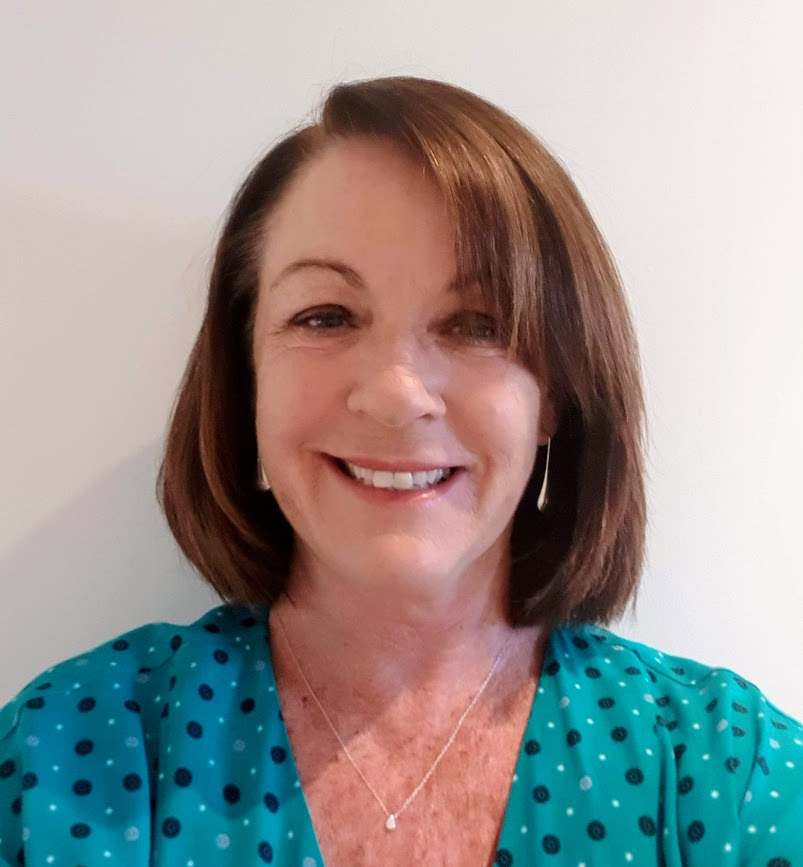 Margie Best
Technical Advisor
Margie joined AMOSC as a Technical Advisor in September 2019.
Margie comes from a strong background in learning and development, working with a variety of organisations including Oil and Gas, Information Technology and Education. She has facilitated organisational change with the adoption of both conventional and unconventional approaches to employee learning, and has looked at the transformation of learning and development with a strong emphasis on improving and enhancing learner engagement with the use of technology to support.
Margie previously worked with ERGT liaising with all of the major oil and gas operators and producers as well as the majority of companies that provide support and services to the upstream oil and gas industry. This close collaboration with clients provided bespoke and tailored emergency response and incident management training. She was then involved in the Chevron KJV Project to facilitate and oversee training at the purpose-built training facilities at Henderson to enable the 4000+ strong workforce that were mobilised to Barrow Island to be upskilled in a variety of disciplines from entry level certification to front line management.
Most recently Margie worked with the West Australian Department of Education upskilling teachers to deliver the new Australian curriculum discipline Digital Technologies. This included traditional learning techniques as well as creating a variety of digital learning marketplaces and structured mentoring & coaching forums.
Email: mbest@amosc.com.au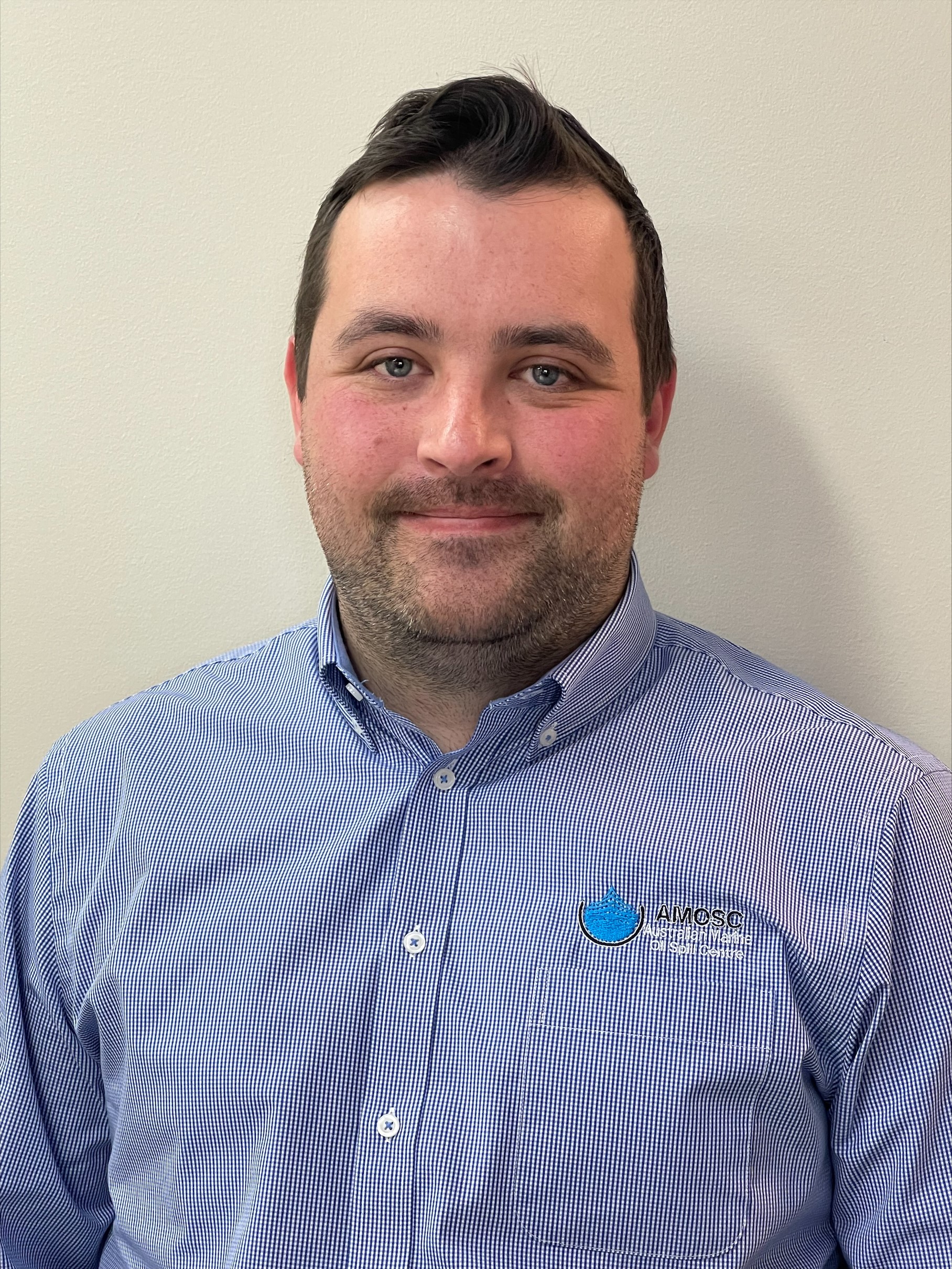 Jake Wilson
Technical Officer
Jake Wilson has joined AMOSC in June 2022 as a Technical Officer – Preparedness and Response, following 4 years in the Victorian Public Sector in various Emergency Management roles.
Within the Public Sector Jake worked in the Marine Search and Rescue office of Emergency Management Victoria assisting in the training, governance and management of the Victorian MSAR sector while also performing operational roles in the Victorian State Control Centre. Prior to that Jake was in the Emergency Management Unit of Ambulance Victoria and the Operational Logistics department and a member of the Australian Army. Jake is also active in the Victorian State Emergency Service and is currently a Unit Controller.
Jake holds a Diploma of Public Safety (Emergency Management), Enterprise Trainer and Assessor and is a Level 1 Incident Controller.
Email: jwilson@amosc.com.au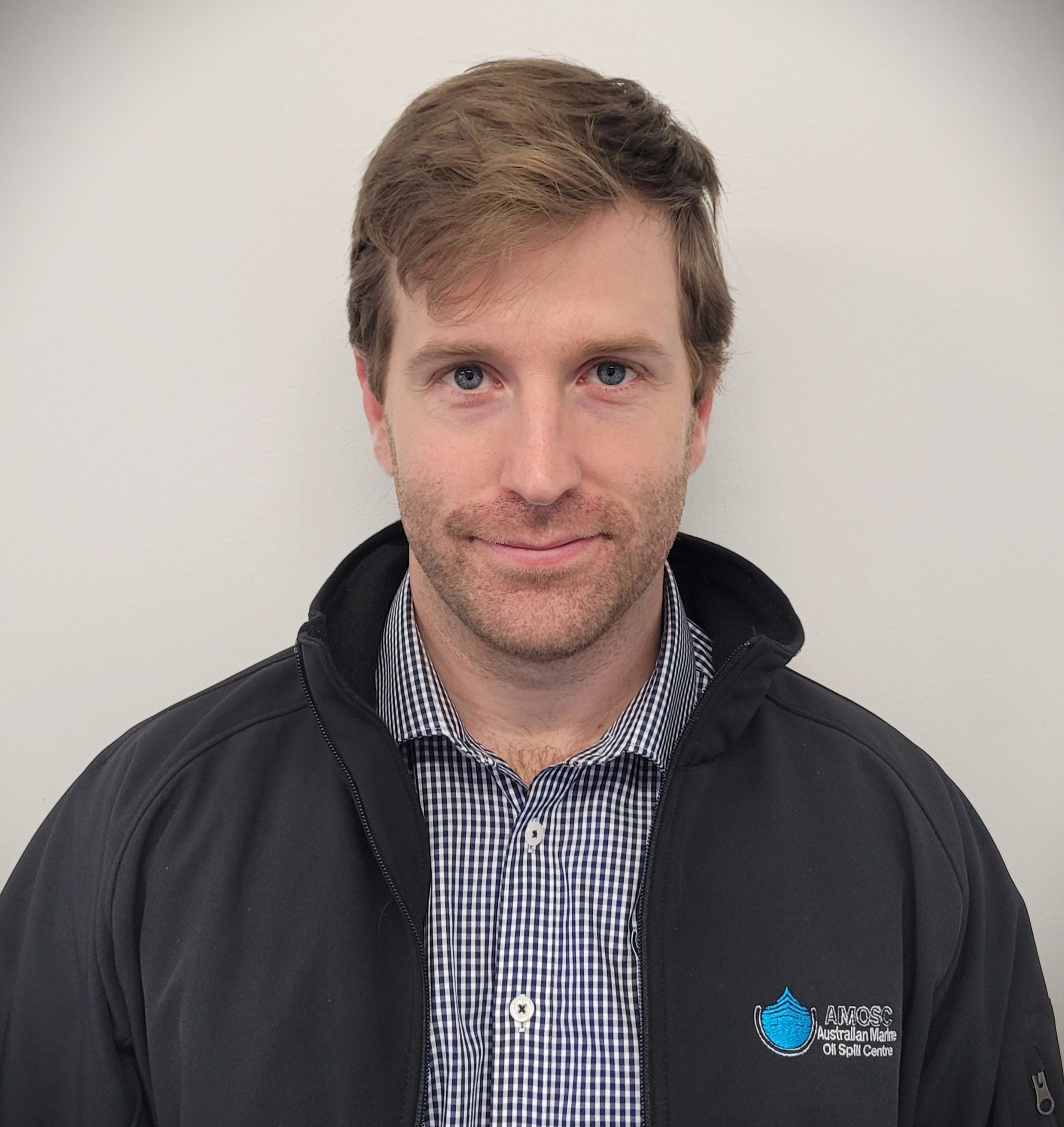 Alan Harvey
Technical Officer
Alan Harvey is a Technical Officer – Preparedness with AMOSC, joining the team in May 2022.
Alan joins the AMOSC team with experience in multiple fields. He has a Bachelor's Degree in Education, spending a few years teaching within the public-school system in Canada. He completed an Advanced Diploma in Emergency Management prior to moving to Australia in 2020. Alan also has been involved in conservation work, most recently as a research assistant working on freshwater turtle translocations. Alan has had a diverse career which offers a valued perspective to AMOSC.
Along with his professional working experience Alan enjoys rugby union with multiple years spent as a player, coach and organizer.
Email: aharvey@amosc.com.au
Michelle Checcucci
Administration Officer
Michelle Checcucci joined the Geelong AMOSC office as the Administration Officer in May 2022.
Michelle comes from a fast-moving consumer goods platform working as a Department Manager and specialising in general merchandise and the areas of inventory management protection, auditing/compliance and training. After 15 years Michelle commenced working within Employment Services as a Job Search Trainer and Consultant before moving into the Recruitment industry. Prior to joining AMOSC, Michelle worked in the Education Sector for 12 years, coordinating apprentices and trainees including managing the life cycle of a student's learning.
Michelle has formal qualifications in the Events industry and has utilised these skills in the workplace as well as in a volunteer capacity.
Email: amosc@amosc.com.au