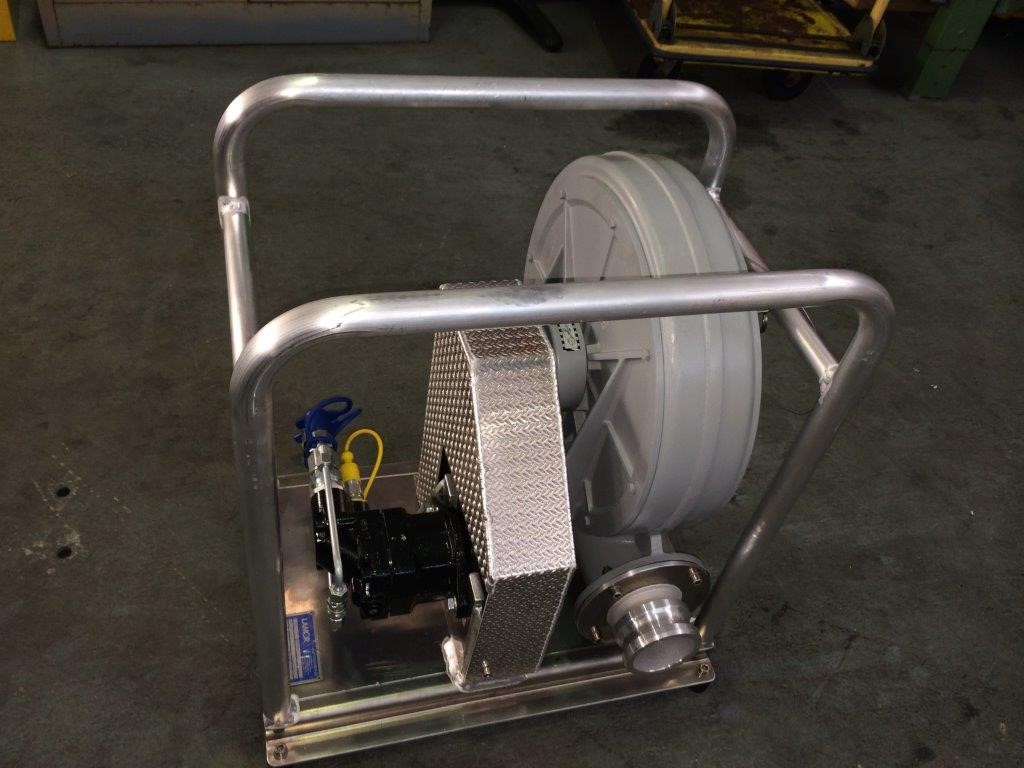 The HAB 200 is used for in?ating booms. The air blower consists of a hydraulic motor and air blower installed
in a portable aluminium frame.  The unit is supplied with hydraulic quick release TEMA couplings. The internals of the Lamor HAB 200 are protected by a suction ?lter. The Lamor HAB 200 has a set discharge pressure so the oil boom cannot be damaged during the in?ation operation. Additionally the HAB 200 can be con?gured to provide suction for de?ation of booms.
The hydraulic blower is a remotely driven hydraulic centrifugal air blower used to inflate air filled equipment i.e. booms or inflatable barges.
It requires a separate hydraulic power pack to drive it, normally through a control stand.