Stuart Field – Manager Operational & Scientific Services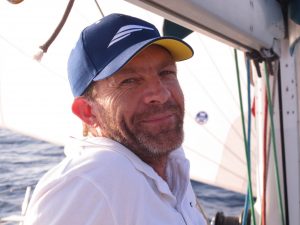 What is involved in your company role? 
I joined AMOSC while Wiremu "Woody" Leef was Manager West and he introduced me to the members and gave me an excellent understanding of the support that AMOSC provided industry. I have continued to work closely with members over my time at AMOSC to ensure individual company needs have been met and opportunities for collaboration across industry can be nurtured for the benefit of all. My time at AMOSC has seen some significant changes with the merger of the office and warehouse space in Perth and an increase in the personnel numbers in time for the outbreak of Covid in Australia and the challenges that has brought the industry.
With recent changes in personnel at AMOSC I am now pivoting to take on more responsibility in the area of oiled wildlife response and science delivery which is an exciting prospect for my next chapter at AMOSC. AMOSC is always an evolving space to work in with new challenges and I look forward to my future responsibilities.
How long have you been with AMOSC?
3 years
What was your background before joining AMOSC?
Having followed my childhood passion for the ocean seeded in the waves at Trigg beach, I found myself transiting through several Universities in pursuit of a rounded career in Marine Science. Along the way I avoided several temptations to pursue careers in square rig sailing, yoga and fire juggling to find myself in the Red Sea, Egypt, completing a research doctorate in disturbance and recovery of coral reefs. My career in marine conservation research and management has taken me around the world for work and study before settling back in Perth where it all began to take up a position with the then Department of Parks and Wildlife where I was introduced to the work of AMOSC. A collaborative project in Oiled Wildlife Response with AMOSC while in the Department ultimately led to my joining the team in 2018. 
What do you enjoy most about Oil Spill Response work?
Using my background in marine science to engage with people and progress their preparedness with a science-based approach to oil spill response.
What has been your most memorable moment at AMOSC so far?
Given my passion for engaging with people, my most memorable experiences with AMOSC revolve around working with others. In particular in 2019 at the Spillcon conference I was involved in both a science discussion session with industry personnel and a program educating senior school students in oil spill response. Working with people to both share ideas and learn maintains my passion for the position.
What motivates you at work?
Working with people to find solutions and making a difference.
How do you like to start your day?
Swimming in the ocean
What is a good motto to live by?
Don't be afraid to get things wrong, nobody is perfect.