Jessica Miller – Deputy General Manager, Preparedness
How long have you been with AMOSC?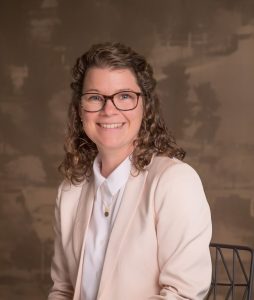 I've held various roles at AMOSC over the past 9.5 years
What is involved in your company role?
As the DGM – Preparedness, I lead the AMOSC preparedness team to provide technical advice, emergency response planning and the delivery of oil spill response training and exercising to the Oil & Gas Industry.
Additionally, I manage AMOSC's assurance and training portfolio's, including the development, coordination and accreditation of our IMO (Lvl I-III equivalent) courses by the Nautical Institute.
What was your background before joining AMOSC?
Prior to joining AMOSC, my focus was in marine research. I completed a Bachelor of Science (BSc) in Marine Biology/Zoology and a Master of Marine Science (MSc) through the University of Melbourne, where my studies looked at quantifying larval dispersal and connectivity in freshwater and marine fish populations using transgenerational isotopic labelling. My research also took me across to the Friday Harbor Laboratories in the US, where I continued my research around the San Juan Archipelago.
What do you enjoy most about Oil Spill Response work?
Oil Spill Response is dynamic, the tempo is engaging and there is variety within the work. My job is a blend of science, education, preparedness planning and technical operation – all of which I find enjoyable and rewarding.
What has been your most memorable moment at AMOSC so far?
Leading the development and delivery of the 2015 National Plan oil spill exercise, Phase Two – Exercise Westwind. It brought together our regional, national and international oil spill response community to demonstrate Australia's oil spill response capability and capacity.
What motivates you at work?
The responsibilities, challenges and experiences associated with my role motivate me.
How do you like to start your day?
A hot cup of tea and time with my family, before all the activity begins.
What is a good motto to live by?
When you can't control what's happening, challenge yourself to control the way you respond to what's happening. That's where your power is.