Phillip Starkins, Deputy General Manager, Policy & Advocacy
How long have you been with AMOSC?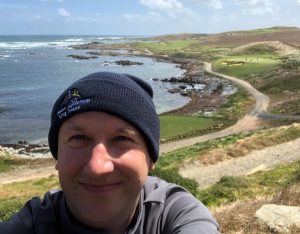 Since 1 January 2012 – Eight years & nine months.
What is involved in your company role? 
My current role is to develop up AMOSC's policy perspectives, and then advocate for those positions in terms of industry and government agency direction and programme delivery.
In particular, I lead AMOSC contribution to projects or initiatives under the auspices of the National Plan for Marine Environmental Emergencies. This is critical to ensure that AMOSC has its voice heard at national and jurisdictional levels. 
I also contribute to the delivery of AMOSC's training and preparedness projects, and have a lead role in the AMOSC incident management team during a response.
What was your background before joining AMOSC?
I worked for ten years in regulatory programme administration and policy development within the Australian and Victorian Government public sectors. This included in the areas of critical infrastructure protection and emergency management, within transport and energy portfolios.
What do you enjoy most about Oil Spill Response work?
There're several factors here – my week-to-week tasking is really varied, the AMOSC team is eclectic and fun to work with, I have a high degree of autonomy, and the subject matter is both niche and broad.
Overall though, the work I and my colleagues do at AMOSC contributes to the responsible production/transportation of a product that is ubiquitous to virtually everyone's life.  And that's got to be a good reason to show up to work.
What has been your most memorable moment at AMOSC so far?
I have had the chance to do some very memorable things for my work – it is hard to chose!
Two stand outs – (1) four wheel driving along the most beautiful isolated beaches and dunes I've ever seen along the Eyre Peninsula, South Australia; (2) various times spent connecting with global peers whilst overseas to inform and bring back global response practice. Both great for different reasons.
What motivates you at work?
To engage with my colleagues and our members, to produces outcomes that make things better then they were the day before. And to enjoy myself while doing so.
How do you like to start your day?
My family will say that I like to start my day grumpy. I say I like to start the day with coffee, a toasted sandwich and a round of golf.
What is a good motto to live by?
The world is run by those who show up. Or, success is 10% inspiration and 90% perspiration.